We make your day easier
The leading school management system in the education industry.

In a nutshell, LittleLives helps to:
Save Time by saving over 80 hours on administrative work for your school in a month.
Digitalised Operations by staying in control of your school's operations anywhere, anytime.
Enhance Workflow by easing your work and creating a structure for everyday tasks.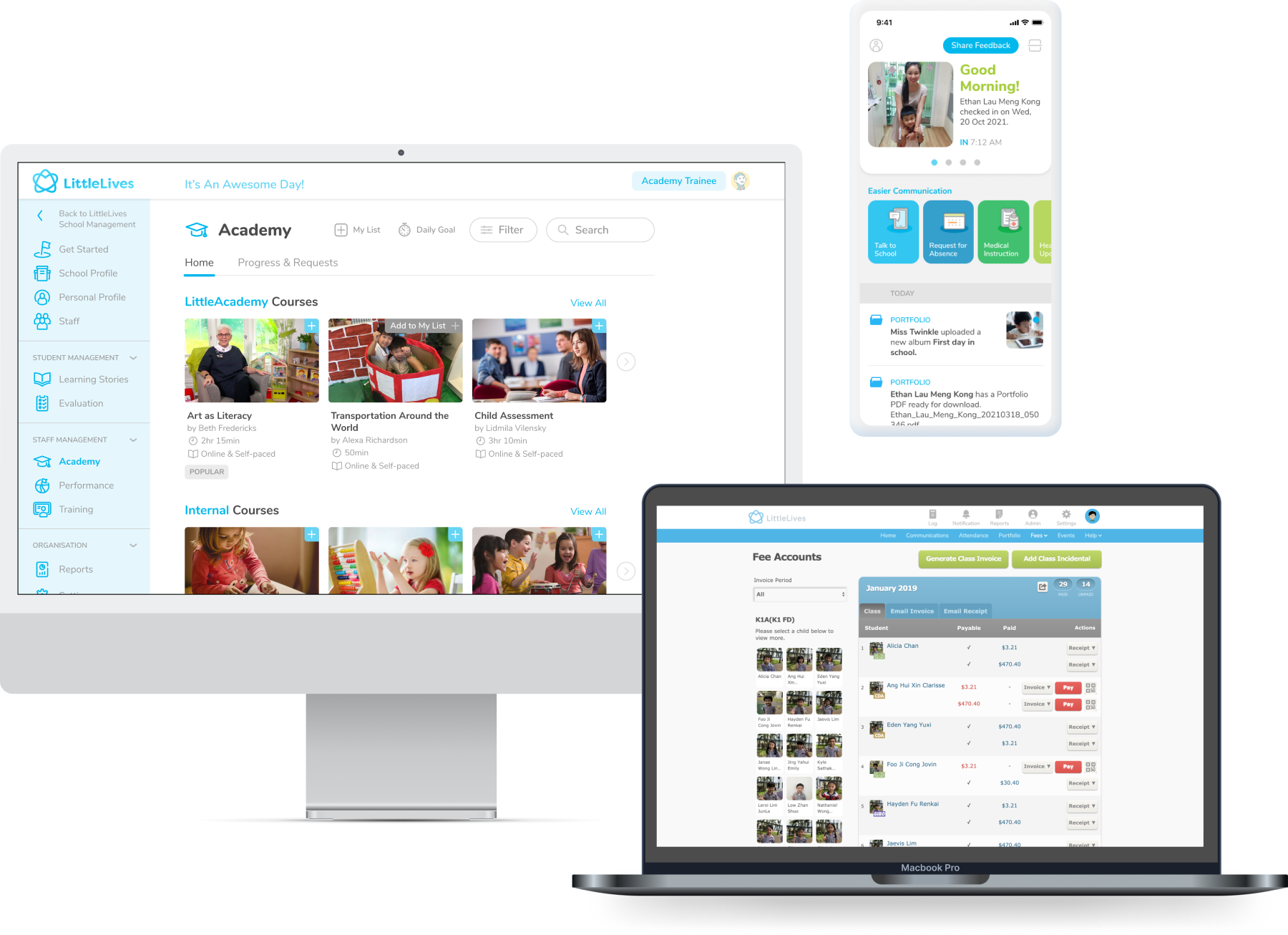 Refer for Better Rewards
LittleLives' Referrals
At LittleLives, we're dedicated to providing innovative SaaS solutions to help preschools, enrichment centres, and infant care centres effectively manage their daily operations. Our success has been possible thanks to the support of our clients and their invaluable recommendations.
That's why we're excited to introduce the LittleLives Referral Program!
Here's how it works:
LittleLives Referral Program
Step 1: Sign Up
Sign up by clicking the
"Join the Referral Program Now" button.
Step 2: Share
Share your unique referral link with those who might be interested in LittleLives' SaaS solution.
Step 3: Earn
When an institution you referred successfully signs up for LittleLives, you'll receive an exclusive reward.
Step 4: Don't Stop
The more you share, the more you earn!
Why Join the
LittleLives Referral Program?
It's easy and free to join.
Help grow the LittleLives community by connecting us with more educational institutions.
Enjoy exclusive rewards and incentives that show our appreciation for your support.
Share the benefits of LittleLives' comprehensive preschool management system with others.

Don't miss this opportunity to share LittleLives' SaaS solution with educational institutions and be rewarded for your efforts.
Join the LittleLives Referral Program today!